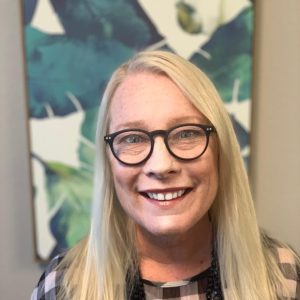 Tracie Tewksbury
Licensed Marriage and Family Therapist
Tracie Tewksbury is a licensed marriage and family therapist (LMFT) as well as a certified addiction counselor (CATC -IV) who has been working in the mental health field for over 15 years.
She began her mental health work in the field of addiction working for some of the best-known and highly regarded treatment facilities in the Los Angeles area with a focus on the LGBTQ+ populations and the formerly incarcerated.
Tracie received her bachelor's degree from Brandman University in Social Science with an emphasis on criminal justice and received her master's degree in clinical psychology from Antioch University. She became a certified addiction treatment counselor in 2009 and became a licensed marriage and family therapist in 2016.
Tracie has extensive experience with addiction, ADHD, Autism, Depression, Anxiety, ODD, Conduct Disorders, Anger Management, as well as building social and academic competence. Tracie began her mental health training and experience working at some of the best treatment facilities in the Los Angeles area as well as local organizations such as The Child and Family Center of Santa Clarita, and the Hart School District. It was during her tenure with the Hart School District that she found her passion for working with teens.
Tracie is passionate about helping children, teens, adults, and their families become the strongest and best versions of themselves that they can be. She is especially focused on aiding teens to navigate the complicated and overwhelming situations that they face in today's world. She is a client-centered therapist who utilizes many theoretical orientations and tools believing that treatment is not a "one size fits all" endeavor. She has extensive training and experience with psychodynamic play, Cognitive Behavioral Therapy (CBT), Trauma-Focused Cognitive Behavioral Therapy (TF-CBT), Dialectical Behavioral Therapy (DBT), Seeking Safety (PTSD and Addiction Focused), and Solution Focused Therapy to name but a few. She believes that therapy is a collaborative relationship where healing starts by giving the client a place where they are heard, accepted, and supported while providing tools and education so the client can grow and thrive.
Tracie Tewksbury Information