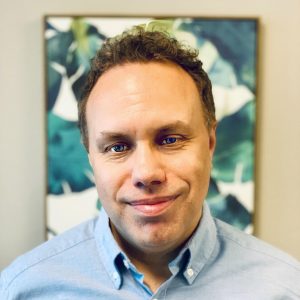 Quentin Dunne
Licensed Marriage and Family Therapist, Licensed Professional Clinical Counselor
Quentin Dunne is a licensed marriage and family therapist with a passion for helping children, adolescents and adults recover from trauma, grief, pet loss, and obsessive-compulsive disorder.
He received his master's degree in psychology from California Polytechnic State University, San Luis Obispo in 2008 and became licensed in 2011. He is a certified cognitive-behavioral therapist through the Academy of Cognitive Therapy, but he also incorporates other modalities of healing into his approach as he believes in respecting the unique needs and gifts of each client. A member of the Ecopsychology Network for Clinicians and The Association of Nature and Forest Therapy, he believes the integration of natural landscape into the therapeutic process, through such practices as gardening and nature walks, can be deeply nourishing and nurturing.
Deeply committed to the values of human dignity and equality, he provides affirmative therapy to people of all ethnicities, spiritualities and sexual orientations. He considers himself very fortunate to have work that feels more like a calling than a career and believes the first step of healing and renewal lies within the client's quiet but very real courage to come in for a session. If you believe therapy would help you or your child at this point in your life's journey, he would be honored to meet with you.
Quentin Dunne Information