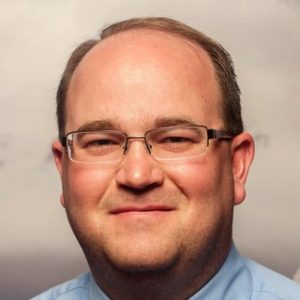 Dr. David Judd
Licensed Clinical Psychologist
Dr. David Judd is a Licensed Clinical Psychologist. Dr. Judd is the President and CEO of the Early Life Child Psychology and Education Center in the Santa Clarita Valley in Southern California. He is a long-time resident of Valencia, CA, where he resides with his wife and five children. He enjoys spending time with his family, watching or playing sports, especially basketball, and interacting with his friends. He actively participates in his local church. Both he and his wife, who is a Family Medicine physician, are committed to serving the people of the Santa Clarita Valley. Dr. Judd is excited to help families and individuals with their psychological and educational needs in and around the Valencia area.
David received his Psy.D. in Clinical Psychology from Phillips Graduate Institute. He completed his Bachelor's degree in Psychology from Brigham Young University and his Master's degree in Counseling Psychology from the University of Utah. David's previous clinical experience and training include individual, group, couples, and family counseling, along with testing and assessment services with both English and Spanish speaking children, adolescents, and adults. Over the past several years, David has administered over 100 educational, psychological, and psycho-educational assessments for school-aged children, adolescents, and adults. More recently, David has been able to coordinate, supervise, and conduct special education assessments for a group of charter schools throughout the Los Angeles area. As part of his work with the group of charter schools, David has attended numerous Individualized Education Plan (IEP) meetings in order to coordinate and advocate services for students with special education needs. In addition to assessment services, he has also conducted individual and family psychotherapeutic services for children, adolescents, and adults, including couples. David has worked in a variety of settings, including hospitals, community clinics, university counseling centers, detention facilities, and in private practice. While completing his pre-doctoral internship from 2009 to 2010 with the Center for Autism and Related Disorders (CARD) in Tarzana, CA, David was able to perform psycho-educational assessments and behaviorally based in-home therapy with children with Autism. David also has experience providing services to clients on issues related to substance abuse, domestic violence, depression, anxiety, cognitive impairment, personality disorders, relational difficulties, learning disorders, and Autism.
Dr. Judd is excited to provide a truly unique, culturally sensitive, scientifically dynamic treatment approach to the children, students, adults, and families located in the Santa Clarita Valley.
Dr. David Judd Information