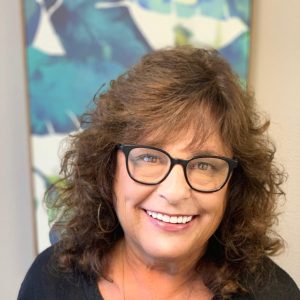 Joanne Sabolic
Licensed Marriage and Family Therapist
Joanne Sabolic is a licensed Marriage and Family Therapist (LMFT). She received her Bachelor's Degree in psychology from San Diego State University while training in the field of Biofeedback and Stress Management therapies for panic and anxiety disorders, depression, and pain management. Joanne earned a Master's Degree in Educational Psychology and Counseling from California State University, Northridge. Her professional experience includes both educational and private settings.
Joanne has extensive experience with special education high school students within the Los Angeles Unified School District (LAUSD) with academic competence issues and IMPACT crisis counseling. Along with her extensive clinical private practice experience, Joanne has been an Adjunct Professor of Psychology for nine years at National University.
Joanne specializes in therapy with adolescents - teen issues: peer pressure and self-esteem; adults – individual, couples, maturity and aging issues; families; anger and stress management issues.
Joanne honors each client's uniqueness and works collaboratively with her clients to decide which therapy fits their needs. She uses a blend of Cognitive Behavior therapy, Solution Focused Therapy, Family Systems Therapy, Mindfulness, and Holistic approaches. Her use of empathy, genuine compassion and experience provides a safe environment for each person to find their strengths and courage to nurture change and personal growth.
Joanne Sabolic Information