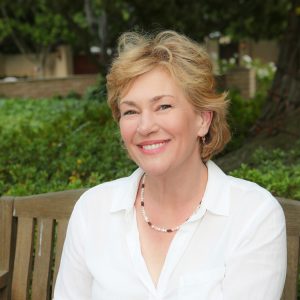 Katie Asner Luckerman
Licensed Marriage and Family Therapist
Michelangelo's response when he was asked how did he craft David, this masterpiece of form and beauty?
Michelangelo offered this strikingly simple description: He first fixed his attention on the slab of raw marble.
He studied it and then "chipped away all that wasn't David."
And, just to be clear, you are so much more than a slab of marble! You are a masterpiece! You get the idea.
Let me introduce myself….  I am a Licensed Marriage and Family Therapist and my approach is client centered, as well as CBT (Cognitive Behavioral Therapy), IFS (Internal Family Systems) and ACT (Acceptance Commitment Therapy), and I use EFT (Emotionally Focused Therapy) with the couples that I work with. My role as your therapist is to help you "chip away" all that is not you, to support you in trusting yourself,  and to empower you to fearlessly open yourself up to new possibilities by accepting your unique qualities, no matter how strange or different they may seem. '"How do we do this Katie?" you may ask.  Gently. You and I collaborate, wherever you are emotionally, whatever your circumstances or state of mind, and together we work to find the best approach to address any present or ongoing concerns. As we build a mutual trust, we find a method that makes sense to you, allowing you a new voice, a newfound strength. Once you are comfortable and are ready to experiment with your new skills, you will start to notice what you want more of in your life and will "chip away" what is not useful, releasing outdated, destructive patterns of thought and behavior while adapting a greater sense of well-being and confidence.
I have specialized over the last 10 years in helping children diagnosed with ASD (Autism Spectrum Disorder) and ADHD (Attention Deficit Hyperactivity Disorder) and their families as a guide and a support, strengthening their connection while helping them to improve their communication. In my work with clients, I have found ACT and IFS is beneficial to children, teens, and adults who suffer from symptoms of Anxiety and Depression. These approaches allow the client to separate from the thought and feeling, giving a newfound perspective and value to their lives.  With couples I utilize the training I have had in  EFT (Emotionally Focused Therapy) and use this approach to support couples in helping them to understand their early attachments, the roles learned and took on as children and how we carry these roles into our relationships today where they are not supportive of our current relationships.
Let us begin and start "chipping"! Your authentic self awaits!