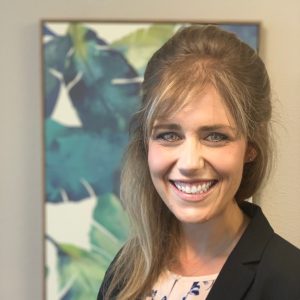 Ashley Duckgeischel
Licensed Marriage and Family Therapist
Ashley Duckgeischel is a licensed marriage and family therapist who has a deep desire to help adolescents, couples, and families navigate the challenges of life. She possesses the ability to meet people where they are, helping them feel heard and safe while starting the new relationship that begins in counseling.
Ashley graduated from Azusa Pacific University with her master's degree in Clinical Psychology with an emphasis in Marriage and Family Therapy. She enjoys working with adolescents, adults, families, and couples helping them to manage and overcome symptoms of anxiety, depression, trauma and personality disorders. Her experience of working for the Hart District gave Ashley a special love for working with students who have learning challenges, and severe emotional disturbance who daily experience stress, anxiety, depression, and trauma.
As each person is complex, Ashley's goal is to assist those who are searching for practical help to find meaning and individual spirituality by applying their beliefs in their everyday lives. While increasing self-awareness and personal acceptance, she helps people at each stage of life gain a healthy, balanced perspective of who they are and realize their full potential. Ashley believes that meeting with her clients is a privilege and a calling. She aspires that each person she meets with will have a positive therapy experience.